Naked 100 Pods
Rs.650.00 – Rs.2,600.00
Brand: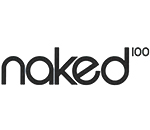 Naked 100
... people are viewing this right now
---
Artisan Vapor Company has done it again! We are pleased to offer you the new and exciting replacements pods from Naked. We have a variety of delicious flavors to choose from. Each Naked 100 pod is 3.5% nicotine to give you around 200 puffs and with 4 replacement pods in each package, you won't have to go without.
FEATURES:
0.9 ml capacity
3.5% nicotine(35 mg)
4 pod replacement
Equivalent to 1 pack of cigarettes or 200 puffs
COMPATIBLE:
FLAVORS:
AMAZING MANGO-CREAM, PEACH, MANGOTHE AMAZING MANGO MANGO AND PEACH SLEEVE IS A COMBINATION OF EXOTIC FRUITS THAT SURE MIXES WITH YOUR PALATE. AMAZING MANGO IS A DELICIOUS AND REFRESHING BLEND OF RIPE MANGO MIXED WITH DELICIOUS DELICIOUS PEACHES AND THE CREAMY SMOOTHIE OF NAKED 100.
AMERICAN PATRIOT- TOBACCO, CARAMELAMERICAN PATRIOTS FROM THE NAKED 100 TOBACCO COLLECTION HAS A FULL-BODIED FLAVOR OF TOBACCO THAT WILL SURELY QUENCH YOUR CRAVINGS FOR TOBACCO. THE SWEET AND SWEET AROMATIZED TOBACCO INHALES WITH SWEET CARAMEL BOURBON TONES PROVIDE A GENTLE BLOW TO THE THROAT.
ARCTIC AIR- MINT, MENTHOLAS YOU INHALE THE TASTE OF COOL MINT WILL FLOOD YOUR TASTE BUDS IN THE BEST POSSIBLE WAY. NO OTHER VAPE JUICE HAS PERFECTED THE TASTE OF MINT-LIKE ARCTIC AIR. AS YOU EXHALE, THE MENTHOL BASE COMES THROUGH COMBING WITH THE MINT IN A WAY THAT WILL HAVE YOU BREATHING ICE.
HAWAIIAN POG- CREAM, COCONUT, STRAWBERRY, PINEAPPLECONSISTING OF JUICY PASSION FRUIT, TANGY ORANGE, AND TROPICAL GUAVA. HAWAIIAN POG PODS WERE DESIGNED SPECIFICALLY TO BE USED WITH THE NAKED 100 POD SYSTEM AND WILL CONSIST OF SALT NICOTINE. AS YOU INHALE FUN AND TANGY NOTES OF ORANGE AND PASSION FRUIT WILL SATISFY YOUR TASTE BUDS IN PERFECT UNISON.ON EXHALE WHEN A SMOOTH WAVE OF JUICY GUAVA WASHES AWAY ALL YOUR WORRIES.
REALLY BERRY- BLUEBERRY, BLACKBERRY, LEMONWITH A TASTE EXACTLY LIKE FRESH BLUEBERRIES AND BLACKBERRIES DIPPED IN A LUSCIOUS YOGURT CREAM WITH HINTS OF CANDY LEMON. WITH A COMBINATION OF LEMON, BLUEBERRIES, BLACKBERRIES DIPPED IN SWEET SUGAR. ON INHALE NAKED 100 REALLY BERRY, THE FLAVOR OF BLACKBERRIES AND BLUEBERRIES WILL FLOOD YOUR PALATE WITH SWEET AND TARTY GOODNESS. ON THE EXHALE, A TASTE OF CANDIED LEMON BURSTS FILL YOUR TONGE.
VERY COOL- BLUEBERRY, BLACKBERRY, RASPBERRY, ICE MENTHOLWHILE YOU INHALE, YOU WILL TASTE'A TRIFECTA BLEND OF RIPE BLUEBERRIES, RASPBERRIES, AND BLACKBERRIES THAT ARE SWEET AND FULL OF TARTNESS. WHILE YOU EXHALE THE EXOTIC BERRIES ARE BALANCED OUT WITH A REFRESHING ICE COOL MENTHOL TASTE LEAVING YOUR MOUTH-WATER.
| | |
| --- | --- |
| Flavor | Amazing Mango, American Patriot, Arctic Air, Hawaiian Pog, Very Cool |
| Pack | 4-Pack, Single Pod |
| Tank Capacity | 0.9 ML |