Aspire Cleito 120 Pro Tank
Brand: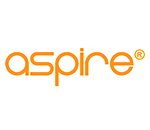 Aspire
Cleito 120 Tank by Aspire is a trendsetter in the Max-Wattage sub ohm tanks category. A decent 4ml juice capacity is enough to provide you with uninterrupted vaping sessions. Aspire Cleito 120 tank produces monstrous clouds and flavors at a wattage range of 100-120W. It features ultra-efficient airflow system and wick. Aspire Cleito 120 tank is available at Artisan Vapor Company.
... people are viewing this right now
---
Artisan Vapor has been the leading company in producing the best vape tanks in the PAKISTAN. ASPIRE CLEITO 120 Pro TANK is one of our top selling vapor tanks for e-liquids and e-juices.
Introducing the Aspire Cleito 120 Pro Tank. A terrific addition to the Cleito 120 range of sub-ohm tanks, the 120 Pro Tank is perfect for experienced vapers and new vapers alike. The Cleito 120 Pro is composed of superior Stainless Steel and durable Pyrex glass standing at compact dimensions of 52mm x 25mm. This low profile design is equipped with bottom adjustable airflow, high wattage coils, and a distinctive mouthpiece.
On top of the Cleito 120 Pro Sub-Ohm Tank is a comfortable curved wide-bore Delrin drip tip that assists in the overall flow of vapor from the coil to your palate. Below the drip tip is a leak-resistant top ring that is sealed to protect the side-mounted top-filling slot. This tank includes a large 3ml capacity standard glass tube and an even larger 4.2ml bubble glass tube for increased capacity. To fill either of these glass reservoirs, simply slide the protective top ring up over the mouthpiece to expose the side-mounted filling port. While filling, tilt the tank as indicated by three dots to avoid spilling any precious eliquid.
Pre-installed inside the Cleito 120 Pro Tank is a 0.15 ohm Mesh Coil Head rated for use between 60W to 75W. At these mid-range wattages, this coil produces distinguished flavor with even heat distribution across the mesh heating material. For advanced users who like to vape above 100W, Aspire has included the Aspire Cleito 120 0.16 ohm Clapton Coil Head rated for use from 100W to 120W. Both of these coils utilize 100% organic cotton fiber that should always be primed before use for efficient wicking purposes. Aspire has implemented a twist off top cap design for quick and easy replacement and installation of these coils.
The tank as a whole can be fully disassembled so you can easily clean and maintain each and every part. Near the base of the tank are triple bottom adjustable airflow slots so you can personalize your airflow intake and get the draw you desire. Aside from making this tank with durable parts that are available in various colors, the Aspire Cleito 120 Pro Sub Ohm Tank can be attached to any compatible mods by a gold-plated threaded 510 connection to experience unprecedented efficiency and style.
The Aspire Cleito 120 Pro Sub Ohm Tank combines ease-of-use with phenomenal flavor and vapor production. Proudly available at Giant Vapes.
Aspire Cleito 120 Pro Tank Includes:
(1) Cleito 120 Pro Tank
(1) 0.16 ohm Clapton Coil – rated 100-120W
(1) 0.15 ohm Mesh Coil – rated for 60-75W
(1) 4.2ml Bulb Glass Tube
(1) Instructional Manual
(1) Warranty Card
Spare Parts
Aspire Cleito 120 Pro Tank Features:
– Superior Stainless Steel Construction
– Pyrex Glass Tubes
– Full Length Coil Design – Drip Tip to Coil Design
– Cleito 120 Coil System
– Compatible with Cleito 120 and 120 Pro Coils
– Triple Adjustable Airflow at Base
– Convenient Retractable Sliding Top-Side Fill Method
– 24K Gold-Plated 510 Connection
| | |
| --- | --- |
| Color | Black, Silver |
| Tank Capacity | 4 ml |
| Tank Type | Sub Ohms Tank |