Uno Bar Disposable Vape Kit
Rs.850.00
Brand: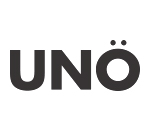 UNO
... people are viewing this right now
---
Artisan Vapor Company is the leading provider of vape e-cigarette kits in the USA. Uno Bar Disposable Vape Kit is one of the best selling e-cigarette kits available in the market. It is available all across the Pakistan at an affordable price.
These pre-filled devices come pre-charged and ready to use. The direct draw system powered by a 280mAH battery delivers great flavor consistently. Simply inhale to fire up the system and enjoy.
Once your puffs / battery are done, just get another one. Vaping made easy.
COOL MINT: Stay energized with a refreshing flavor infused with a smooth menthol hit. It's the perfect flavor for all mint lovers out there. Vaping on the go has never been this cool.
LEMON BISCUIT: A zesty lemon flavor infused with a rich velvety biscuit to get that smooth drag.
LUSH ICE: Watermelon combined with sweet strawberries along an icy cool sensation. This lush ice flavor will give you the rush you need.
GRAPE: Go ape for our tart and delicious grape flavor. With 300 puffs of vaping goodness, enjoy the luscious taste in every draw.
ICED BANANA TAFFY: Re-live your childhood with this candy-inspired flavor. Infused with an icy cool sensation, you'll definitely be hooked!
ICED PEACH: Taste the rich tangy peach flavor with an icy hit! You will definitely feel peachy after vaping our Iced Peach UNO bar.
ICED LYCHEE: Get a juicy punch of flavor with sweet citrusy lychee and a hit of icy menthol! It'll keep you craving for more.
ICED BLUEBERRY: If you love vaping to the juicy taste of blueberry, then this vape is just for you! Get the sweetest draw of rich berry flavors and a hit of icy menthol in every puff!
PINA COLADA: A cocktail flavor to get the party started. A fresh mix of coconut and tangy-sweet pineapple is the perfect tropical treat.
PINK LEMONADE: A summer favorite from your childhood! This nostalgic flavor profile combines the tartness of lemons with sugary sweetness to deliver a refreshing hit in every draw.
PASSION FRUIT MANGO: Sweet and tangy, unlike any other flavor. This unique combination delivers the perfect balance of sugar and tart.
| | |
| --- | --- |
| Flavor | Grape, Iced Banana Taffy, Lemon Biscuit, Lush Ice, Lychee Ice, Peach Ice, Pina Colada, Pink Lemonade, Strawberry Yoghurt |
| NIC Strengths | 5% |
| Puff Count | 300 Puffs |