UNO Eclipse
Brand: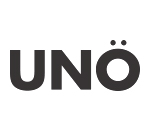 UNO
... people are viewing this right now
---
One can instantly recognize that UNO Eclipse is not an ordinary disposable from the first puff onwards! Just one puff makes it apparent that this vape is a sturdy and premium device that has an exquisite taste to offer!
UNO Eclipse offers 2500 puffs and a wide variety of flavors that you will be tempted to order repeatedly! Of course, the sleek design and beautiful looks of the device make it even more desirable. The device has a built-in prefilled 7ml tank and 1100mAh battery. Pick your favorite from the various flavors available: Cool Mint, Strawberry Watermelon, Blue Razz Slushie, Watermelon Candy, Strawberry Yogurt, Rainbow, Kiwi Dragon Berry, Snow Cone Ice, Blueberry Raspberry, Peachy Mango Pineapple, Watermelon Spearmint, Jolly Apple, Black Dragon Ice, and Tigers Blood.
| | |
| --- | --- |
| Nicotine | Prefilled (5% Salt-based nicotine flavors) |
| Puffs | 1200 Puffs approximately |
| Flavors | Black Dragon Ice, Blue Razz Slushie, Blueberry Raspberry, Cool Mint, Jolly Apple, Jolly Candy, Kiwi Dragon Berry, Peach Mango Pineapple, Rainbow, Snow Cone Ice, Strawberry Watermelon, Strawberry Yogurt, Summer Sip, Tigers Blood, Watermelon Candy, Watermelon Spearmint |
| Battery | Pre-Charged Internal Battery:1100mAH |
| Disposal Instructions | When completely empty, dispose of in trash can. |