Uno Metallic Disposable Kit
Rs.850.00
Brand: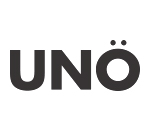 UNO
... people are viewing this right now
---
Artisan Vapor Company is the leading provider of vape e-cigarette kits in the USA. Uno Metallic Disposable Vape Kit is one of the best-selling e-cigarette kits available in the market. It is available all across Pakistan at an affordable price.
Get the smoothest hits with vapes that last longer. Our salt-based e-liquid is specially made to satisfy your vaping needs. Now you can vape non-stop with 280 mAH battery power for the perfect draw. With a pocket-size design and rich flavors, get the best experience wherever you are.
COOL MINT: Stay energized with a refreshing flavor infused with a smooth menthol hit. It's the perfect flavor for all mint lovers out there. Vaping on the go has never been this cool.
TOBACCO: Time to switch it up! Taste the fine blend of our smooth tobacco flavor with the best hits. It also contains 6% salt-based nicotine to give you a stronger dose of that rich tobacco taste you love!
ICED MANGO: Have a blast vaping to the most popular fruit in the world! The unforgettable creamy mango sweetness makes it a favorite for all. It's simply mango heaven!
CUSHMAN: It's pure Mango goodness for all you Mango lovers. Inhale the rich sweet flavor of our signature mango-infused blend made just for you.
GRAPE: Go ape for our tart and delicious grape flavor. With 300 puffs of vaping goodness, enjoy the luscious taste in every draw.
ICED BLUEBERRY: If you love vaping to the juicy taste of blueberry, then this vape is just for you! Get the sweetest draw of rich berry flavors and a hit of icy menthol in every puff!
ICED WATERMELON: A splash of juicy watermelon and icy menthol makes this your summer hit! The flavor punch in every draw makes this an undeniably refreshing blend.
ICED LYCHEE: Get a juicy punch of flavor with sweet citrusy lychee and a hit of icy menthol! It'll keep you craving for more.
PINA COLADA: A cocktail flavor to get the party started. A fresh mix of coconut and tangy-sweet pineapple is the perfect tropical treat.
LUSH ICE: Watermelon combined with sweet strawberries along with an icy cool sensation This lush ice flavor will give you the rush you need.
STRAWBERRY YOGURT: Satisfy your sweet tooth with a juicy blend of strawberries and rich creamy yogurt for the smoothest sweetest hits
STRAWBERRY LEMONADE: When too sweet gets boring, try vaping to the explosive taste of sweet and sour! Get the perfect balance of sweet strawberry and zesty citrus lemon with every puff you take.
PINK LEMONADE: A summer favorite from your childhood! This nostalgic flavor profile combines the tartness of lemons with sugary sweetness to deliver a refreshing hit in every draw.
Features and Specifications of Uno Kit by Skol:
Dimensions: 2-7/8 x 3/4 x 7/16
Disposable Design
No Maintenance Required
Classic Automatic Style
Ultra Lightweight and Compact Design
Utilizes 1.2ml Capacity Non-Refillable Design
60mg Salt Based Nicotine Flavors by SKOL
Approximately 270 Puffs for (1) SKOLPod Device
Package Includes:
1) UNO Disposable Vaping Pods / (1) Pack
Pre-filled premium flavor
6% nicotine / device
1 pod = 1 pack of cigarettes
| | |
| --- | --- |
| Flavor | Cool Mint, Grape, Icy Mango, Lychee Ice, Pina Colada, Pink Lemonade, Strawberry Lemonade, Strawberry Yoghurt, Watermelon Ice |
| NIC Strengths | 6% |