Vaporesso cCELL Replacement Coil Heads
Rs.400.00 – Rs.2,000.00
Brand: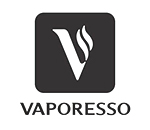 Vaporesso
The 75W Vaporesso TARGET VTC Kit is regarded as one of the finest vaping devices in the world and it got this repute due to its amazing coiling system, which is now available at the Artisan Vapor Pakistan. Now you don?t have to purchase a brand new kit in case of any hazards to the coils as we present you the Target cCell Kanthal 0.9ohm replacement coil which comes in handy when your vaping device meets unfortunate circumstances.
... people are viewing this right now
---
As we all know, the 75W Vaporesso TARGET VTC Kit is termed as the one of the best vaping devices in the planet, thanks largely to its cCell coil atomizing platform which brought new innovation to the vaping world. Now you can expand the lifespan of your Kit by keeping replacement coils which are made using ceramic material that further augments their performance and longevity without causing any spit action.
The Target cCell Kanthal 0.9ohm Replacement Coil has a self-clean feature that automatically cleans itself especially after dry burning. This self-cleaning feature cuts down the need to replace coils every month significantly. These replacement coils, which come in a pack of five, keep users safe from spitting, dry hitting, and splashing, besides guaranteeing strong flavor and immense vapor production.
The Target cCell Kanthal 0.9ohm Replacement Coil delivers the original aroma of an e-liquid for a cleaner, purer, and more consistent flavor. It has a longer lifecycle which makes it a friend indeed to your pocket. The cCell Kanthal Coil has a system of its own to operate. The ceramic cylinder absorbs the e-juice, then heats the coil insert inside the ceramic cylinder, which makes the heated coil in complete contact with the e-juice and temperature keeps mounting subtly.
Target cCell Kanthal 0.9ohm Coil Features:
No spitting
No dry hit
Self-Cleaning
Delivers original aroma of e juice for a more clean, pure and consistent flavor
Longer lifecycle
Target cCell Kanthal 0.9ohm Coil Function:
Ceramic cylinder absorbs the e liquid
Then heats the coil insert inside ceramic cylinder
The heated coil has full contact with e liquid and temperature rise up evenly
Condition: New
Target cCell Kanthal 0.9ohm Coil Package:
1 x 5pcs Vaporesso Ceramic cCELL Replacement Coil (Ni200, 0.2ohm or Kanthal, 0.8ohm)
Simple packing. Customary packing from the factory, the packing is subject to change without notice