Vaporesso SKRR Replacement Glass
Brand: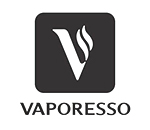 Vaporesso
RESTOCKING SOON
... people are viewing this right now
---
The Vaporesso SKRR Replacement Tube consists of durable Pyrex glass with a massive 8mL e-liquid capacity so you don't have to refill your tank repeatedly throughout the day. Although the Vaporesso SKRR Sub-Ohm Tank includes one of these huge convex bubble glass tubes, it's always good to pick up a spare if you plan on using this tank for a long period of time. The SKRR Tank also includes a smaller 5mL e-liquid reservoir, which still holds plenty of e-liquid but why not go with the bigger of the two. Once you've installed your new replacement tube, use the Vaporesso SKRR Sub-Ohm Tanks convenient and childproof top filling method. Simply turn the 810 Resin wide-bore drip tip two full times to remove the mouthpiece from the top cap. Once the mouthpiece is removed, you can rotate the top cap to expose the large mouthed filling port. The gasket within the top cap helps keep this tank free of messes and inconvenient leakage problems. For high performance coil structures and innovative technology, be sure to vape with Vaporesso.
Vaporesso SKRR Replacement Glass Tube Features
Construction: Pyrex Glass
Compatible with Vaporesso SKRR Sub-Ohm Tank
Sold as Single Unit