Aspire Cleito EXO Coils
Rs.520.00 – Rs.2,600.00
Brand: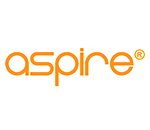 Aspire
... people are viewing this right now
---
These coils (also known as replacement atomizers) are the same coils as supplied originally with the Cleito EXO tank. The exo coils have a 0.16 ohm resistance for sub-ohm vaping. This simply means the coil resistance is less than one ohm. Sub-ohm vaping and lower resistance coils produce higher amounts of vapour which is warmer than when vaping with regular coils.
The material is Clapton kanthal coil which can be used in variable power modes. means they are capable of being used in Temperature Control mode if you vape kit supports it. In VW mode the recommended wattage range is 60W 100W. For the best vapour production only use if you vape kit can deliver 60W power output.
The coil design enhances airflow as there is no separate chimney within the tank itself which enhances the flavour and vapour production.