Asipre Nautilus BVC Coil
Rs.700.00 – Rs.3,500.00
Brand: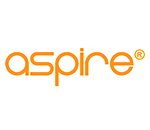 Aspire
The new Nautilus BVC coil is the forerunner of its kind, made by the world?s leading manufacturer Aspire. These are premium quality coils which everyone comes to expect from Aspire. The Aspire BVC coil is the first ever Bottom Vertical Coil and each pack contains 5 coils. It is compatible with both the Aspire Nautilus and the Aspire Nautilus Mini. Nautilus BVC Coils are actually replacement heads featuring no-wick design to provide much longer life cycle.
... people are viewing this right now
---
The Aspire Nautilus BVC coil has been a top seller coil for all the right reasons! This BVC coil is designed to last longer and ensure stable performance throughout. The bottom vertical coil in the Nautilus BVC coil provides you with more vapor and an even more enhanced flavor.
Aspire Nautilus BVC coil comes with a variety of Ohm levels, so you can get the best option to enjoy a seamless vaping experience. This replacement coil is compatible with the latest Nautilus and Nautilus 2 tank and you can opt to buy the 5-pack or a single coil.