IMREN 21700 4800mAh Battery
Rs.1,800.00
Brand: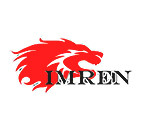 Imren
RESTOCKING SOON
... people are viewing this right now
---
Artisan Vapor PK is the leading manufacturer of batteries in the Pakistan. IMREN 21700 4800mAh Battery is one of the best-selling batteries. Batteries are available all across the Pakistan at an affordable price of just PKR 1800. IMREN 21700 4800mAh Battery is a complete battery in several aspects and designed to provide you with a better vaping experience.
Designed for hard hitting performance and longevity, the Imren 21700 batteries feature a massive 4800mAh capacity and 30A continuous discharge. These cells are slightly larger than 18650 batteries and much smaller than the 26650 batteries, making it the perfect size for something in the middle.
Specifications of IMREN 21700 4800mAh Battery:
Brand: IMREN
Model:
Size: 21700
Nominal Capacity: 4800mAh
Nominal Voltage: 3.7V
Maximum Voltage: 4.2V
Discharge: 10A Max Continuous, Rated 30A Max Pulse by IMREN
Positive: Flat
Protected: NO, UNPROTECTED
Rechargeable: Yes
Dimensions: 21.1mm x 70.3mm
Weight: 67.55g