Vopo Coils by Vaportech
Rs.340.00 – Rs.1,700.00
Brand: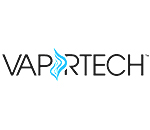 Vaportech
Vopo Coils by Vapor Tech are the replacement coils for the Vopo Kits and Vopo Mini Kits of Vapor Tech. These coils are built from Kanthal wire and multiple resistance options are available. The lowest resistance you can choose is 0.5ohm while these coils also come in 1.0ohm and 1.5ohm resistances. Use Vopo Coils for evenly generated vapors. With Vopo coils there is no chance of dry hits.
... people are viewing this right now
---
Supplement your Vopo kits and Vopo Mini kits with Vopo coils by Vaportech. These replacement coils are constructed from Kanthal wire with multiple resistance options. The resistance options available are 0.5ohm, 1.0ohm, and 1.5ohm. Vopo Coils heat your vape in evenly and kill the chances of any dry hits. These coils are available at Artisan Vapor.