SMOK TFV8 V8-T10 Replacement Coil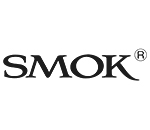 Rs.800.00 – Rs.2,400.00
Brand: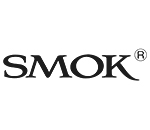 SmokTech
... people are viewing this right now
---
The SMOK V8-T10 Turbo Engines Replacement Coils are powerful cores that are compatible with the SMOK TFV8 Cloud Beast Tank. With a patented design for high-performance capability, these V8-T10 coils are the latest release by SMOK offering unparalleled airflow performance and an incredible vaping experience.
The V8 TF-T10 is an ultra-performance atomizer system, featuring a 0.12ohm Kanthal Clapton build with deca (decuple) configuration providing unprecedented amount of power. While these coils are capable of firing up to 300W, we recommend vaping with them at 130~190W for the best vaping experience and for retraining full flavor.
Specifications of SMOK TFV8 V8-T10 Replacement Coil:
Smok V8-T10 Decuple Coil Head (Pack of 3)
0.12ohm Recommended Wattage 50w – 300w (Best 130w – 190w)
Organic Cotton and Kanthal Twisted Clapton Wires