Smok TFV8 V8-X4 Coils
Rs.540.00 – Rs.1,600.00
Brand: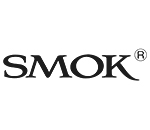 SmokTech
Smok TFV8 V8-X4 coils bring the TFV8 Cloud Beast Tank to life. Coil styles ranging from a full octet of coils in one head to the V8 RBA base. No matter your vaping style, these turbocharged coils will cater to your vaping preference.
... people are viewing this right now
---
The Smok TFV8 V8-X4 Coil has the most powerful performance among other coils by Smok owing to the powerful cores of the TFV8 Cloud Beast tank. Enjoy a smooth vape experience with the double-barrel design and CF mate that gives a seamless airflow.
Smok TFV8 V8-X4 offers 3 different sub-ohm coils that easily accommodate various vaping methods and styles. It is the ultimate choice for those who enjoy a balanced flavor-to-vapor ratio.