SMOK TFV8 Beast Tank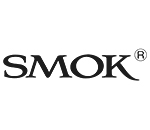 Rs.3,680.00
Brand: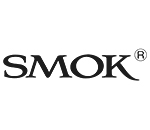 SmokTech
... people are viewing this right now
---
Artisan Vapor Company has been the leading company in producing the best vape tanks in PAKISTAN. SMOK TFV8 Cloud Beast Tank is one of our top-selling vapor tanks for e-liquids and e-juices.
The SMOKtech TFV8 Cloud Beast Sub-Ohm Tank is the pinnacle of cloud-chasing achievement within a Sub-Ohm system, featuring an extraordinary V8T8 Octuple Coil with a maximum output rated at 260W alongside a very versatile V8 Turbo RDA Head that features a two post, dual terminal build deck. The chassis of the SMOKtech TFV8 measures 24.5mm in diameter at the base with upgrades across the board in comparison to SMOKtech's former flagship tank, the TFV4. As compared to the TFV4, the TFV8's dual airslots measure 15mm by 2.5mm each, an 18% overall increase. The chimney and condenser is increased 15% in diameter and 30% in the overall usable area as well, making the TFV8 truly a performance-orientated chassis. The 6-milliliter maximum tank capacity is filled from the revised hinge and locks top fill system that increases the port size. The new coil family utilized with the TFV8 has been designed with the intention of providing unsurpassed vapor and flavor, with the marquee V8T8 Octuple Coil Head measuring 0.15 ohms with a maximum output range of 260W. Included with each set is also the flavor-orientated V8Q4 that has an output range of 50 to 180W, providing an excellent middle ground of premiere flavor and vapor. The V8 Turbo RBA Head is one of the most capable in its class, with an 18mm diameter deck that integrates a two-post, dual terminal design with each terminal measuring 2mm in diameter. Ample airflow feeds into the V8 Turbo RDA, with dual 8mm by 5mm internal airslots while wicking is efficient due to the unified wick port designs. Designed to be unparalleled in performance, the SMOKtech TFV8 Sub-Ohm Tank truly lives up to the name of Cloud Beast by presenting an unrivaled performance platform.
Features and Specifications Of SMOK TFV8 Sub Ohm Tank
25.5mm Diameter
Liquid Capacity: 6mL
5.5mL Juice Capacity with T8-V8 Coil
Construction: Superior Stainless Steel
High-Grade Glass Reinforcement
Convenient Top-Fill Design with Hinge Lock
Dual Adjustable Airflow Control at Base
Black Delrin Ultra-Wide Drip Tip
Patented Turbo Engines Coil Structure
0.15ohm V8-T8 Octuple Coil (6.6T) – rated for 50~260W, recommended 120~180W
0.2ohm V8-T6 Sextuple Coil (6.0T) – rated for 50~240W, recommended 110~150W
0.15ohm Q4-Q4 Quad Coil (5.0T) – rated for 50~180W, recommended 90~150W
V8 RBA (4.0T-X) – 18mm Two-Post, Dual Terminal Deck
510 Connection
Items List:
SMOK TFV8 Sub-Ohm TC Tank (1 pcs)
V8-T8 Octuple Coil Head (1 pcs)
V8-Q4 Quadruple Coil Head (1 pcs)
V8 Turbo RBA Head (0.28 Clapton Dual Pre-Installed) (1 pcs)
Replacement Glass Tube (1 pcs)
Spare Parts
Instruction Manual