Smok Novo 3 Pod System Kit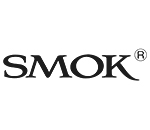 Rs.6,600.00
Brand: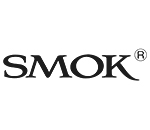 SmokTech
... people are viewing this right now
---
Artisan Vapor Company is the leading provider of vape e-cigarette kits in PAKISTAN. Smok Novo 3 Pod System Kit is one of the best-selling e-cigarette kits available in the market. It is available all across PAKISTAN at an affordable price.
The Novo 3 from SMOK is the latest edition in the wildly popular Novo range, succeeding the original Novo and Novo 2, and Novo X kits.
In form, it matches both the Novo and Novo 2 for size, so no bigger, and the standard 2ml pod capacity is the same.
The Novo 3 has a 6-25W power output and an 800mAh integrated battery, which compares to both the Novo 2 & Novo X, however the upgrade in the series is an advanced draw activation.
Featuring a new addition of air-intake grooves on both sides of the mouthpiece for an improved flavor experience, with a redesigned sensing element, intended to make you enjoy every puff.
As with previous models, it is compatible with both stronger nic salts and regular vape juices, so take your pick and savor the improved flavor!
The Novo 3 is also fully compatible with Novo Pods and Novo 2 pods, as well as coming with two Novo 3 pods in the kit.
SMOK Novo 3 Mod Spec:
88.3 x 24.5 x 14.5mm Dimensions
43g Weight
Integrated 800mAh Rechargeable Battery
6 – 25W Output Range
3.0 – 4.0V Output Range:
0.8 – 2.5ohm Resistance Range
Advanced Draw Activation
Air Intake Grooves
Magnetic Mouthpiece Connection
Micro USB Charging Port