SMOK TFV4 Mini Full Kit
Rs.2,390.00
Brand: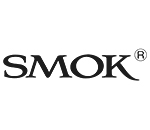 SmokTech
The Smoktech's TFV4 Mini Full Kit is smaller in size but a lot bigger in value and you can purchase it at Artisan Vapor Pakistan. This vaping gadget comes in a compact design and is 22mm diameter in size. The top highlight of this machine is its eight brand new cores which are placed to ensure lasting vaping experience.
... people are viewing this right now
---
Artisan Vapor has been the leading company in producing the best vape tanks in the PAKISTAN. SMOK TFV4 Mini Full Kit is one of our top selling vapor tanks for e-liquids and e-juices.
The SMOK's TFV4 Mini Full Kit is what the most seasoned vaping users had been longing for and the Artisan Vapor Pakistan proudly presents it to the Pakistani vaping community. This compact tank comes in a small size of 22mm diameter but it features as many as eight brand new cores including TF-CLP2, TF-S6, TF-RCA, TF-Ti, TF-N2, TF-N2 Air Core, TF-T2, and TF-T2 Air Core. These cores provide for the unprecedented vaping experience and will take your love affair with the vaping world to an altogether a new level.
The TFV4 Mini Full Kit comes in black and silver colors and is studded with a top refill design that makes it easy for users to refill the device with e-juices in the most convenient fashion. Moreover, the vaping machine has an improved double-layered drip tip on the inner layer of the glass to keep you safe against scalding. It is also equipped with 100% pure organic cotton which will enable you to explore fresh and new flavors with eight new patented coil heads. All these coils use organic cotton as wicking material.
The TFV4 Mini Full Kit has a more advanced TF-CLP2 Clapton Dual Coil Head which has more surface area in connection with the wick to offer bigger vapor. Moreover, the device also has temperature sensing coils like TF-N2 Coil and TF-Ti Coil which use Nickel 200 and Titanium temperature sensing wires, respectively. All these coil heads have a separate chamber design which incredibly augments the stability and durability.
The SMOK TFV4 Mini Full Kit has four pairs of air slots which bring users an extremely open draw. These air flow slots allow users to adjust the airflow freely by either turning the ring on the drip tip or the one at the base of the atomizer.
SMOK TFV4 Mini Full Kit Features:
Double-layered SS + pyrex glass hybrid AFC drip tip
Top filling e-liquid design
Glass tank
5ml juice capacity
Coil heads:
TF-CLP2 coil head: 0.35ohm(30W-90W)
TF-S6 coil head: 0.4ohm(30W-100W)
TF-RCA RBA coil head: for single coil build
Adjustable airflow control
510 threading connection
22mm overall diameter
SMOK TFV4 Mini Full Kit Package:
1*TFV4 mini tank
1*TF-CLP2 Core (0.35ohm)
1*TF-S6 Core (0.4ohm)
1*TF-RCA Core
1*Replacement Glass Tube
1*Black Seal Gasket A
1*Black Seal Gasket B
2*Replacement Seal Gaskets for Top Cap
1*Small Airflow Tip
1*Black Vape Band
1*White Vape Band
2*Replacement O-rings for Drip Tip
1*Refill Warning Card
1*Screwdriver
1*Package of Organic Cotton
1*Replacement Seal Ring for Glass Tube
1*Replacement Wire
| | |
| --- | --- |
| Color | Black, Silver |
| Tank Capacity | 5 ml |
| Tank Type | Sub Ohms Tank |