UNO Mas Disposable
Brand: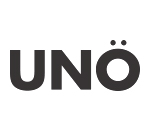 UNO
... people are viewing this right now
---
UNO Mas has landed with a bang in Pakistan! Now vape bigger, better and for longer with 1200 puffs in a disposable pod! With 5% nicotine in each disposable pod, all you have to do is open, drag and dispose, to get your fix!
UNO Mas is now offering 10 exciting flavors. From sweet fruity flavors like Grape and Iced Blueberry to 2 new exclusive tobacco flavors – Virginia Tobacco & Cuban Tobacco! Don't miss out and get your favorite flavor now!
Specifications:
Flavors: 10 Available Flavors
5% (50mg) Salt Nicotine
Puff Count: 1200
| | |
| --- | --- |
| Brand | UNO |
| Flavor | Banana Yogurt, Blue Razz slushie, Blueberry Lemon Ice, Bubble Gum, Cool Grape, Cool Mint, Ice Lychee, Iced Blueberry, Iced Peach, Jungle Juice, Lush Ice, Mango Blast, Melon Twist, Passion Fruit Mango, Pog, Rainbow, Starwberry Icecream, Strawberry Watermelon, Strawberry Yoghurt, Virginia Tobacco, Watermelon Candy, Watermelon Spearmint |
| NIC Strengths | 5% |
| Puff Count | 1200 Puffs |