Vaporesso Revenger NRG GT Coils
Rs.800.00 – Rs.2,400.00
Brand: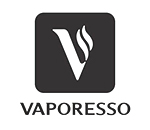 Vaporesso
... people are viewing this right now
---
The Vaporesso GT Core Replacement Coils for the NRG Sub-Ohm Tank are a wonderful addition to any vapers collection that has picked up the Revenger Kit or the NRG tank providing two high-powered coil heads that perform optimally at the lower end of the wattage spectrum as well as the higher end, covering a vast range of vaping styles and preferences to promote a truly unforgettable vaping experience from the first vape till last.
The Replacement GT4 Quad Core 0.15 ohm coil head is the most diverse head of the bunch, supporting four individual Kanthal coils that have been wrapped to perfection and wicked with Pure Organic Cotton to bring out even the most subtle undertones in your favorite e-juice flavors. The GT4 Core is constructed out of high-grade Stainless Steel and houses four individual wicking ports to ensure that your wicks stay nice and saturated, no matter what. This remarkable replacement coil head is rated for best use between 30-70W and is preferable for anyone that's looking to extract the most flavor from their e-liquid.
The Replacement GT8 Parallel Quad Core 0.15 ohm coil head showcases Vaporesso's stunning advancements in atomizer technology harnessing the power of 8 individual Kanthal coils to generate vapor like never before and giving the NRG tank an edge when it comes to massive cloud production. The powerful GT8 Replacement Coil is rated for best use between 50-110W, covering the mid-range part of the wattage spectrum for increased flavor, while supporting wattages that exceed 100W for the cloud chuckers out there that need more vapor. The GT8 Parallel Quad Core Coil Heads are wicked with Pure Organic Cotton and feature four large wicking ports for rapid-paced wicking.
Perhaps most impressively, each replacement GT Core Coil Head for the NRG Tank is cross-compatible with SMOKTech's TFV8 Baby Beast & Big Baby Beast. These coils are interchangeable and can be used in place of SMOKTech's coils for the Baby Beast and vice-versa. If you're looking to get the most flavor or vapor production out of your Vaporesso NRG Sub-Ohm Tank, the NRG Replacement Coils are too good to pass up!
Please Note: The GT Core Coil Heads are cross-compatible with the SMOK TFV8 Baby Beast
Vaporesso NRG GT Replacement Coils Features:
Kanthal Heating Element
Resistance: GT2 0.4 ohm / GT4 0.15 ohm / GT6 0.2 ohm / GT8 0.15 ohm
Organic Cotton
GT2 Recommended Wattage: 40 – 80W / Best Between 55 – 65W
GT4 Recommended Wattage: 30 – 70W / Best Between 45 – 60W
GT8 Recommended Wattage: 50 – 110W / Best Between 60 – 80W
| | |
| --- | --- |
| Ohms | GT Mesh 0.18 Ohm, GT2 0.4 ohm, GT4 0.15 ohm, GT4 Mesh 0.15 Ohm, GT8 0.15 ohm |
| Pack | 3-Pack, Single Coil |