SMOK TFV4 Tank Full Kit
Brand: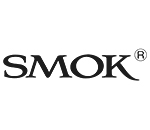 SmokTech
The Smoktech's TFV4 Full Kit is available for the valued clients of the Artisan Vapor Pakistan at a market competitive price. The device is nothing less than a marvel as it offers advance airflow system besides enabling the users to take control of temperature up to 130-140 watts. Moreover, the device comes with four coil heads to enforce a delightful vaping experience.
... people are viewing this right now
---
Artisan Vapor has been the leading company in producing the best vape tanks in the PAKISTAN. SMOK TFV4 Tank Full Kit is one of our top selling vapor tanks for e-liquids and e-juices.
The SMOK TFV4 Sub-Ohm Tank Full Kit is a power-loaded package that is available for sale at the Artisan Vapor Pakistan. This indeed is a complete package as it consists of at least four coil heads including Single RBA, Dual RBA, Patented Triple, and Quadruple Coil. This is the rising star in the sky of vaping world as it allows the users to handle temperature as much as up to 140 watts.
The TFV4 Tank Full Kit is packed in a durable and reliable pure stainless steel body that also has four integrated gigantic air slots right on the drip tip, while four other air holes are located right at the bottom that ensure a rousing vaping experience with thicker vapor generation. These air slots ensure large inflow intake which is what vaping is all about. The Pyrex glass guards against any chances of leakage while top-filled method allows for easy induction of your favorite e-juices. Talking about e-juices, the TFV4 Tank Full Kit comes with a mammoth juice capacity with its deep 5ml juice well, so you're never short of your favorite flavors while chasing clouds.
The TFV4 Tank Full Kit has a wide bore drip tip and lets its users to take control of the temperature ranges without having to compromise on protection against heat dissipation. The device, which is also known as the Taste Furious Sub-Ohm Tank, lets you enter the sublime world of vaping with advanced airflow and top-fill methodology besides an impeccable wattage handling option with its patented coil structure that can handle up to 130W whereas its quadruple coil can function with wattage up to 140W.
Smok TFV4 Sub-Ohm Tank Features:
Patented Quadruple and Triple Coil
5mm diameter
70 height
5ml eLiquid capacity
510 threaded connection
Stainless steel construction
Glass tube
Top fill design
Drip tip system
Adjustable airflow control system
4 air slots on drip tip
4 air slots at bottom
Interchangeable coil heads
Double-layered drip tip
Coils Option and Wattage/TC Compatibility:
TF-Q4 (Quadruple Sub-Ohm Coil): 0.15ohm
TF-T3 (Triple Sub-Ohm Coil): 0.20ohm
TF-R1 (Single RBA Coil): 0.85ohm
TF-R2 (Dual RBA Coil): 0.25ohm
TF-CLP2 (Clapton Dual Coil Head): 0.35ohm, 30~90W
TF-S6 (Sextuple Coil Head): 0.4ohm, 30~100W
TF-RCA (Rebuildable Clapton Coil Head)
TF-Ti (Titanium Dual Coil Head): 0.33ohm, 450-600F
TF-N2 (Ni200 Dual Coil Head): 0.12ohm, 420-600F
TF-N2 Air (with Two More Air Holes): 0.12ohm, 420-600F
TF-T2 (Higher Resistance Dual Coil Head): 1.5ohm, 20~45W
TF-T2 Air (with Two More Air Holes): 1.5ohm, 20~45W
TF-STC2 (Stainless Steel with Clapton Coil Prebuilt): 0.25ohm, 350-550F, 40~70W
| | |
| --- | --- |
| Color | Black, Silver |
| Tank Capacity | 5 ml |
| Tank Type | Sub Ohms Tank |