Naked 100 Basic Kit
Brand: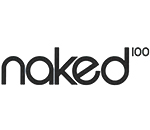 Naked 100
... people are viewing this right now
---
Artisan Vapor Company is the leading provider of vape e-cigarette kits in the PAKISTAN. Naked 100 Basic Kit is one of the best selling e-cigarette kits available in the market. It is available all across the PAKISTAN at an affordable price.
Introducing the Naked 100 Pod System, the ultra-portable closed pod system device that you've been waiting for. The Naked 100 pod system is slim, classy and lightweight, and shorter than it's competition. The device features a 4-stage LED light indicator for instant battery life feedback.
If you are looking for closed-end pod system that's easy and convenient to use with ultra delicious flavors, the Naked 100 Pod System is the right choice.
NAKED 100 BASIC KIT FEATURES:
Disposable Pod Flavors by Naked 100
Naked 100 Pod Capacity: 1.1ml
Non-Refillable Pods
Easy To Operate
200 Puffs Per 1.1ml Pod
Battery Size 220mAh
15 Minute Charge Time
1 User Manual
NAKED 100 BASIC KIT INCLUDES:
1 Naked 100 Re-Chargeable Pod Device
1 USB Charger Cable w/Naked 100 Logo
1 User Manual