Suorin Drop Kit
Rs.4,900.00
Brand: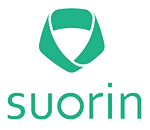 Suorin
... people are viewing this right now
---
Suorin Drop Kit is an ultra-compact starter kit designed for vapers looking for an easy-to-use device. Because of its size, it is easy to carry.
Suorin Drop has a silky feel in your hands and a unique look due to its shape that resembles a drop of water. As a result of its air switch, USB charging, and 2ml cartridge, it is an excellent choice for people who are looking to carry it everywhere. The Sparkle Indicator can tell you the battery life and when its low.
Saltbase E-juices

Freebase E-juices

Nicotine Free Ejuices (0mg, 0%)

Can be used with 60/40 VG/PG ratio.

Can be used with 70/30 VG/PG ratio.