Tokyo Crazy Fruit Salt 30ml
Brand: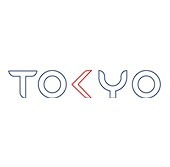 Tokyo
... people are viewing this right now
---
TOKYO SALT is a unique piece in the Tokyo family. It comprises innumerable varieties of tastes ranging from delightful iced cappuccino e-juice to iced mango for amazing sweet and complete cold vape experiences. If you are willing to kill the heat, go for this Tokyo Salt. It has 50% VG/PG, and comes in a size of 30ml.
This product is produced with sweet and invigorating high quality ingredients giving wonderful taste to buds. The classy juice flavor of salt 30ml will take over you with its powerful yet delicate jolting wave of inhalation. The vape will actually take control of your exhales, providing a soothing vape experience.
Enjoy the revitalizing Tokyo Salt Iced flavors from our premium e-liquid collection for a cooling experience. It is available in nicotine strengths of 20mg, 30mg, and 50mg.
Tokyo Crazy Fruits is an exotic fruit Nic Salt series. It is amazingly sweet, succulent, and gives both taste, and enjoyment at the same time. Within initial rushes come with delicious fruity, menthol twists to the taste buds like no other.
Tokyo E-Liquids CRAZY FRUIT SERIES is internationally recognized in the market with its highly focused product lines. It is focused on providing best experiences to the vapers.
It simply has a wonderful flavor profile. It is one of the greatest fruit vape you can taste, enjoy, and vape around the long day. Well, thanks to its sweet, and light flavours that gives a delighting zesty flavor.
| | |
| --- | --- |
| Brand | Tokyo |
| Flavors | Exotic Passion, Green Grape, Guava Ice, Honey Melon, Mango King, Mr Banana, Mulberries, Tasty Lychee, Watermelon Ice |
| Nicotine | 35mg, 50mg |