Aspire Upgrade BVC Coil
Rs.250.00 – Rs.1,100.00
Brand: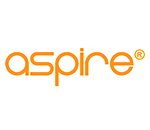 Aspire
Upgrade BVC Coil is a new coil of Vaportech and it is the upgraded version of the Vaportech's previous dual coil. This upgraded version is an awesome coil as it can be used with plenty of tanks and is available in 1.4 ohm, 1.6 ohm and 2.0 ohm. It can be used with Fusion, Martian, Ballistixx ,Kanger Protank 3 and Kanger Evod.
... people are viewing this right now
---
The Aspire Upgrade BVC coils are a new and more revamped version of the BDC replacement coils. These coils are compatible with Aspire's K1 series and other varieties of Aspire atomizer heads and boast of a high-end wick technology. If you're someone that enjoys a pure and prominent flavor while vaping, then these are the perfect selection for you.
Aspire Upgrade BVC coils are sold in a pack of 5, whereas you can also purchase a single coil. You can enjoy from a 1.6-ohm resistance level that is well suited for Sa