Heatvape Invader Mini 50W Mod
Rs.8,200.00
Brand: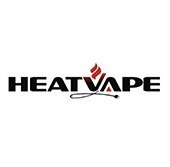 Heatvape
Invader Mini 50W by Heatvape is most advanced and amazing water proof, dust proof and shock proof temp control mod made of environment friendly zinc alloy, silicon and brass. This mod is a combo of high performance, durability and uniqueness; it is especially for those who like adventures and who are exposed to water.
... people are viewing this right now
---
Artisan Vapor has been the leading company in producing the best mods in the PAKISTAN. The Invader Mini 50W Upgradedis one of our top selling Digital Vapor Mods. This exquisite Digital Vapor Mod is available all across PAKISTAN for a very affordable price of just PKR 8,200. The Invader Mini 50W Upgraded is a complete vaping machine in all aspects and caters to the needs of every vaper effectively.
Invader Mini 50W Upgraded is a elegant and stylish water resistant mod by Heatvape. This is the upgraded version of this Mod. The first version had some defects and was recalled by Heat Vape. The new version is solid. It has no defects, a very efficient PCB and a solid body for all the out-door and sporty people.
Heatvape Invader mini is a 50w water resistant mods, It has amazing design and lots of ground breaking features. Invader mini is dust resistant, shock proof and temperature control function makes it an amazing option than other personal vaporizers. It is a power regulated digital switch-MODE DC-DC converter controlled personal vaporizer. This Digital Mod has such an exquisite design which maximizes the use of your desired e liquid.
Features Of Heatvape InverMini 50W Mod
Resistance range: 0.1-1.0ohm (temperature control mode)
Resistance range: 0.16-2.0ohm (normal mode)
510 Threaded
Perfect temperature control function
Output power: 1  50W
Output voltage: 1  9.9V
Worked by 1 x 18650 battery (not included)
Constructed from zinc alloy + silicon + brass
Auto temperature control function
Water, dust and shock resistant
| | |
| --- | --- |
| Color | Army Green, Blue, Green |