Kratos 60W Temp Control Mod
Rs.5,800.00
Brand: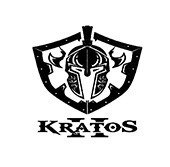 Kratos
The Kratos 60W is a great new device from Vaportech with temperature control technology. Greek myth dictates that Kratos was a great historic figure famous for his strength and warrior like capabilities. This solid device built using Aluminum and Zinc aims to establish itself in the market as one of the best Temperature control mods out there.
... people are viewing this right now
---
Artisan Vapor has been the leading company in producing the best mods in the PAKISTAN. The Kratos 60W temp control boxis one of our top selling Digital Vapor Mods. This exquisite Digital Vapor Mod is available all across PAKISTAN for a very affordable price of just PKR 5,800. The Kratos 60W temp control boxis a complete vaping machine in all aspects and caters to the needs of every vaper effectively.
The Kratos 60W temp control box mod is truly the son of Styx and Pallas, representing might and muscle an elegantly designed mod. The body has been made up of premium quality Zinc and Aluminum alloy fitted together with stainless steel screws. The battery contacts have been from high quality copper. The dimensions of this device are 83H 40L 22W; this compact size and ergonomic design is what helps it fit perfectly into the palm of your hand.
The Kratos 60W temp control box mod has an elegantly designed new screen as well. This Mod also has a variable wattage and voltage feature. It has a maximum output wattage, voltage and ampere of 60W, 8.V and 18.5A respectively. The user can also attach a single external battery to the mod. While the battery is inside the device it can be simultaneously used and charged via the mini USB port. This Digital Mod has such an exquisite design which maximizes the use of your desired e liquid.
| | |
| --- | --- |
| Color | Black, Blue, Silver |