Searching for a fix to get rid of your smoking habit once and for all? Disposable vapes devices are just what you need! 
Disposable e-cigarettes or disposable vapes are a handy alternative to traditional smoking. They are more sleek, portable, and manageable. And, the best part? They come prepared and ready to be smoked, right out of the box!
Disposable vape pod devices come in various flavors and nicotine percentages that allow you to get a similar throat-hit with each puff mimicking a cigarette. Disposable vape devices are becoming more popular because of their affordability and the hassle-free vaping experience. 
What Are Disposable Vapes? 
Disposable vapes are compact devices that come with prefilled e-liquid and a built-in battery that allows seamless vaping, especially if you're looking to quit smoking. Disposable vapes are intended for one-time use and provide roughly the same number of puffs as an actual pack of cigarettes does.
Apart from that, disposable vapes are ideal for beginners as these options are simpler and cheaper than advanced vaping devices. Disposable kits allow more flexibility and efficiency in nicotine absorption than conventional cigarettes, making them exceptionally handy during the cigarette-to-vape transition phase. 
The primary reason is that they look and feel the same, thus, making the transition less bothersome. Disposable vapes are available in many varieties that range from compact cigarette-like disposables, e-cigars to vape pens. They all have one thing in common-the nicotine and a desirable throat hit.
Must-Have Disposable E-Cigarettes in 2022!
Finding the correct type of disposable vapes can be a little confusing, given the expansive variety and types of disposable kits available in the market. These e-cigarettes usually come packed with a wide range of flavors and varying nicotine strengths that make an excellent substitute for conventional tobacco cigarettes.
To ensure you get the best possible vaping experience with disposable vapes, we have listed some of the best disposable electronic cigarettes below that have received high ratings and reviews. Check them out!
The Air Bar Lux by Suorin makes an excellent choice for those new to vaping thanks to its user-friendly features, such as a long-lasting battery and an easy draw activated-firing system that ensures a smooth MTL draw. This device is the newest addition to the category and has proven to be the most efficient with improved technology that prevents all leakage problems. The users can also enjoy their vape with a prefilled 2.7ml salt nic e-liquid. Moreover, each liquid comes with a 50mg nicotine level that delivers you the same satisfaction as smoking a cigarette.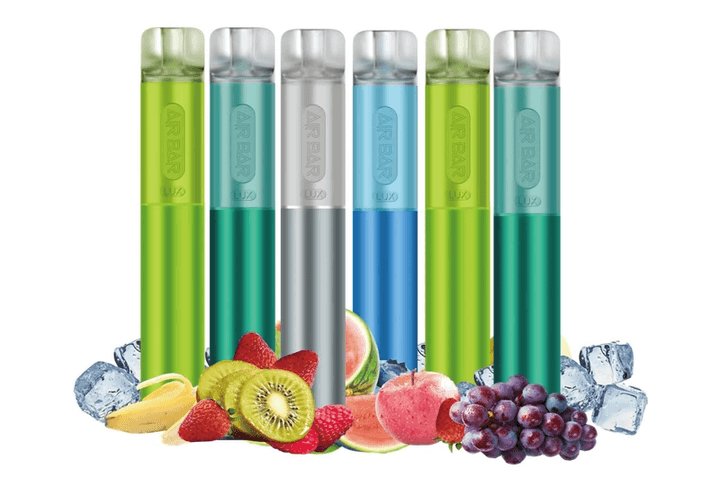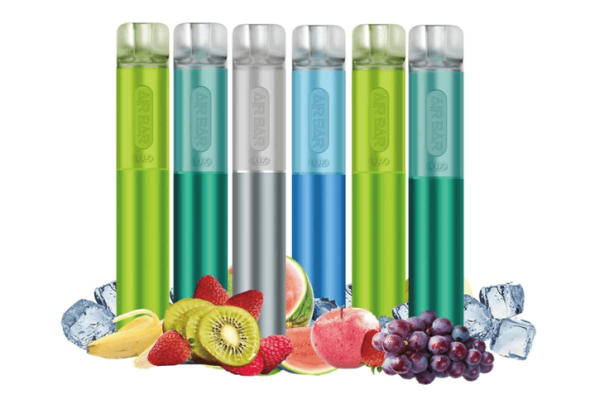 Suorin Air Bar Lux Disposable E-Cig Features:
Battery Capacity: 500mAh
E-liquid Capacity: 2.7mL
Nicotine Strength: 50mg
Approximately 1000 puffs
UNO Mas is not just your ordinary disposable vape but a complete package of diverse flavors and a compact aesthetic design. These vapes are a relatively cheaper option but provide an outstanding performance along with a good value for money spent. UNO has a variety of disposable e-cigarettes available, and their UNO Mas selection has been one of the most popular among those looking to quit smoking. Each bar contains 1200 puffs and has a 5% salt nicotine content that gives you a satisfying throat hit with each draw.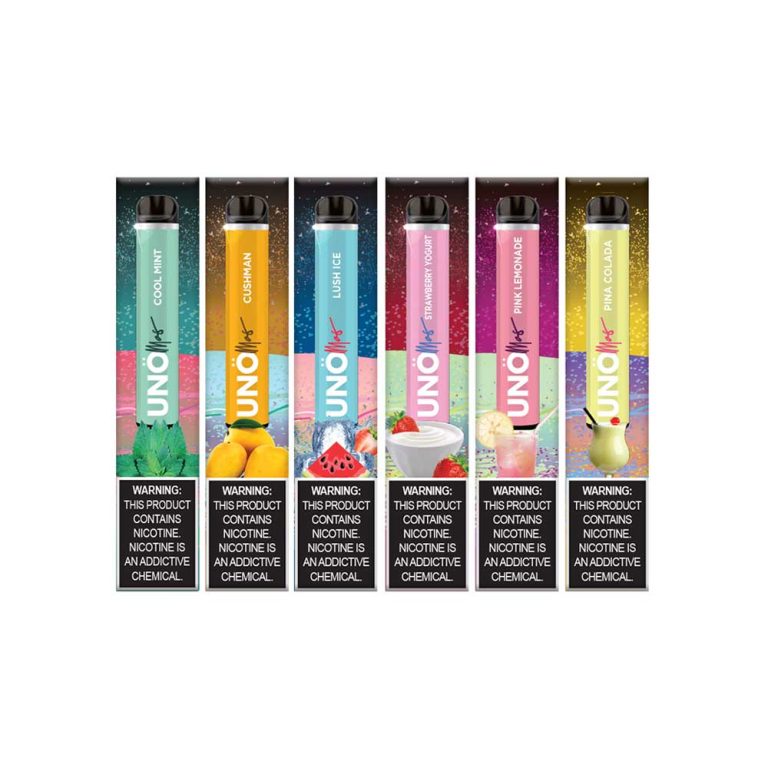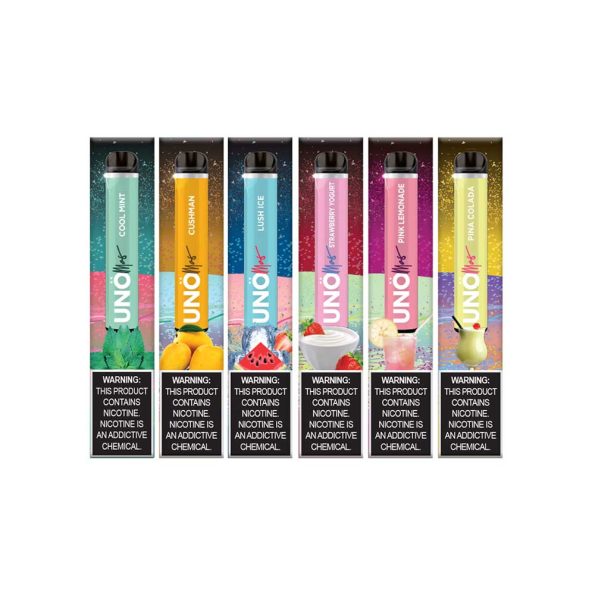 UNO Mas Disposable Vape Specifications:
Battery: 870 mAh
Flavors: 10 Available Flavors
Nicotine Strength: 5% (50mg) Salt Nicotine
Puff Count: 1200
OILIO AIR BOOST DISPOSABLE KIT
You can't go wrong with the latest Oilio Air Boost disposable Kit, as they come with a 14ml vape juice reservoir that enables you to enjoy 5000+ puffs from the kit. If you're looking for that satisfying nicotine hit, then Oilio Air Boost is the perfect selection for you. The prefilled 5% nicotine salt combined with the high-quality mesh coil allows you to feel the flavor with an incredible intensity. Due to these features, Oilio Air Boost has established itself as one of Pakistan's best-tasting disposable electronic cigarettes.
Oilio Air Boost Disposable Kit Specifications: 
Battery: 870 mAh
Flavors: 15 Flavors
Nicotine Strength: 5% (50mg) Salt Nicotine
Puff Count: 5000
Elf Bar Disposable Vape Kit
Elf Bar disposable vapes are known for their compact size and flavor range more than anything else. With a 4.8ml prefilled vape juice, you can enjoy around 1500 puffs. The built-in 850 mAh battery in the Elf Bar vape is powerful that lasts you a long time. These devices offer around 6 unique flavors with a nicotine concentration of 5% that makes rethink about ever going back to cigarettes.
Elf Bar Disposable Vape Specifications: 
850mAh Built-In Battery
4.8ml Pod Capacity
Nicotine Strength: 5% Nicotine Salt E-liquid
1500 puff
BMOR Selva Disposable Vape
Enjoy a long vaping experience with an intense flavor as the latest BMOR Selva disposable vape comes packed with 2000 puffs that will last up to 20 days! The device also has a robust 1100mAh battery power making it one of the most efficient options. This vape comes prefilled with unique flavor options and can store 5.5ml e-liquid with a 50mg nicotine strength. Thanks to its sleek design, it is one of the best disposable vapes to buy if you're looking to quit smoking.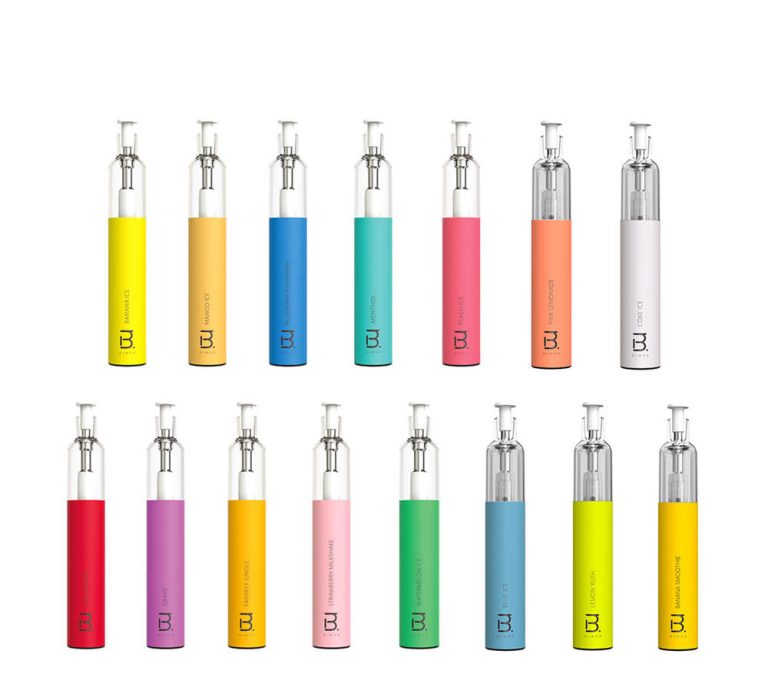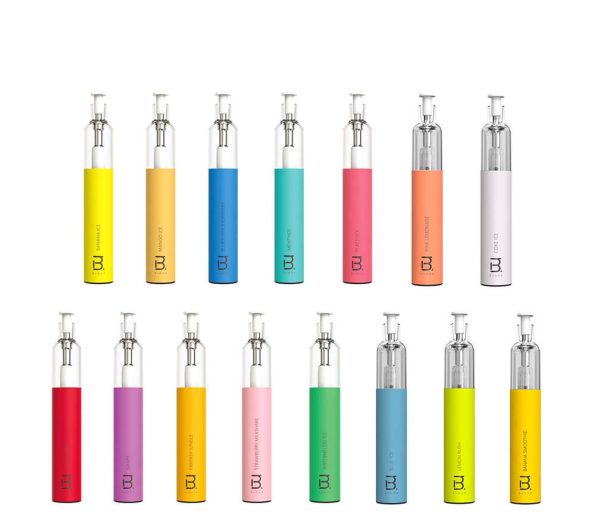 Bmor Selva Disposable Vape Specifications:
Size: 18 x 115mm
Capacity: 5.5mL
Nicotine Strength:  5%(50mg) Nicotine E-liquid
Battery: 1100mAh
Puffs: 2000